Summer Reading Challenge Medal Presentation
The Summer Reading Challenge Medal Presentation went well! We were joined by the Lord Mayor of Sheffield, Denise Fox who presented all the children with their medals and certificates. We had a good number of children getting involved in the challenge this year (46 last year and 71 this year). Well done to all the children who completed the challenge. We all had a good time at the presentation, there was food and drinks afterwards. Our thanks to Denise who's support is greatly appreciated. She had to answer a number of questions from the children including 'can you get in everywhere for free?' and 'how much are your chains worth? ' Looking forward to next year!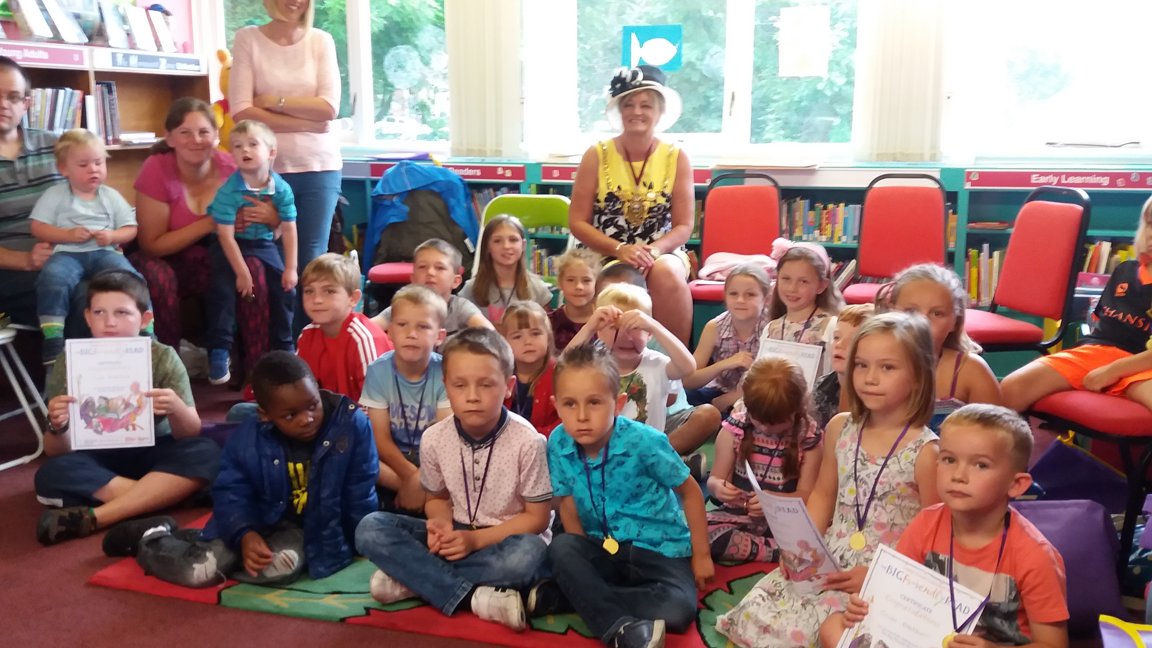 No comments
Leave a reply
Have your say
If you would like to make a comment or suggestion then please email us. We are always happy to hear from you.